Andrea Horwath: a plan that offers hope. A leader we can count on.
From her early career in community development to today, Andrea has always believed that government should be about giving people the opportunity to build a good life no matter where in Ontario they live, or when this province became home.
"
I grew up in Hamilton. My family — my brothers and sister and I — worked every job we could get. We had to pinch every penny and save every dime, but we did all right.
Andrea grew up in Hamilton. Her father was an immigrant who came to Ontario from Czechoslovakia to build a better life, and her mother's family has lived in Hamilton for generations. Their family worked hard. Her dad worked on the factory floor. Andrea, her sister, and brother all worked through school.
The family had a mortgage, a car, and took family vacations together. They'd pack up the big green cooler and head down to the beach on Lake Erie. Andrea's mom would stretch every dollar by cutting coupons and counting every penny.
She taught Andrea well, who paid her way through university waiting tables.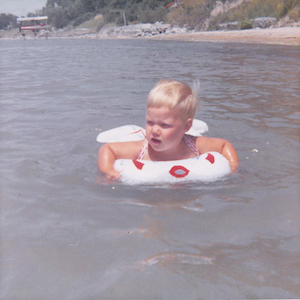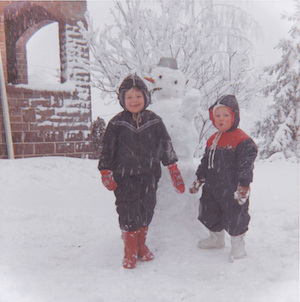 "
I'm proud of the work I did as a community developer in those early days, standing up for tenants and standing together with working people and unions.
Working in Hamilton at the downtown legal aid clinic, she saw firsthand how times had changed. Making ends meet is harder for families today.
Andrea felt the call to public service because she wanted to help people. She was elected to city council in Hamilton in 1997. She did everything she could to fight for the small businesses in the ward. And it paid off. Mom and pop stores reopened and young entrepreneurs created jobs and are flourishing. The "For Rent" signs transformed into "Opening Soon" banners.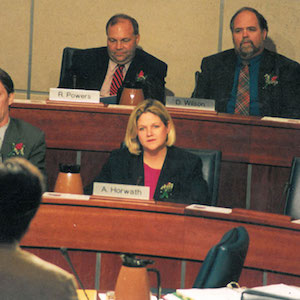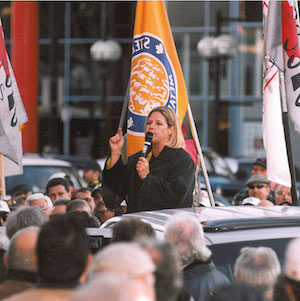 "
We're not all dealt the same cards in life; all people want is a fair chance. That's what politics and government should be about: providing the things that give everyone a shot at building a good life.
Andrea is determined. She's passionate about making life better for everyday families. And she's focused on what really matters to people – the services they count on, like healthcare and education, and building an affordable life.
She believes leadership is telling people what you'll do, then keeping your promises. She's shown Ontarians her plans, like her plan to lower hydro bills and keep them down by bringing Hydro One back into public hands, and her plan to create the first pharmacare program, a drug plan that covers everyone, regardless of age or job status.
Those are plans that offer hope. And she's a leader we can count on.